In an era where every aspect of our lives is affected by a move to sustainability, shopping for a web hosting service provider that takes the environment into account can be daunting. I've compiled a comprehensive GreenGeeks review, to help you narrow down your search for an eco-friendly web hosting provider.
GreenGeeks provides high-quality server performance, knowledgeable support, and a platform based on client needs for web hosting.
The company works with various NGOs to replace energy consumed by as much as 300% and uses energy-efficient infrastructure.
More than eight million data centers exist worldwide, and these account for the same percentage of carbon emissions as the airline industry, which will likely worsen in the next two decades.
In my review, I'll highlight why companies like GreenGeeks are so important, how they uphold their eco-friendly principles, and whether they're the best choice versus the competition.
Why Choose GreenGeeks Web Hosting?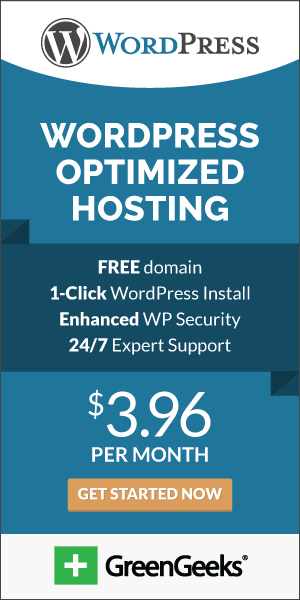 GreenGeeks has been around for almost a decade and a half, having identified a need for a potent web hosting service that positively impacted the environment instead of tapping from it.
Experts determined that web servers, data centers, and related infrastructure consume energy, emit greenhouse gases, and contribute to air and water pollution.
However, the world has become digital, and the need for online businesses – and related marketing – isn't slowing down.
The solution lies in sustainable web hosting services, which GreenGeeks claims to have mastered.
Kaumil Patel, COO of GreenGeeks, shared with me that the recipe behind GreenGeeks has been successful, with the last five years showing an increase in interest in the services offered.
But why should you choose GreenGeeks, and what exactly goes into the recipe that makes the award-winning web hosting provider so good?
I've compiled a summary of what GreenGeeks commits to doing to reduce and offset environmental damage.
Carbon Offset Measures And Renewable Energy Credits
GreenGeeks is committed to helping to solve the problem of environmental pollution.
GreenGeeks works with the Bonneville Environmental Foundation (BEF) to determine annual energy consumption.
Whatever this amount is, GreenGeeks purchases three times as many renewable energy credits and returns it to the grid.
This 300% energy match offsets the energy consumed by three companies of GreenGeeks' size.
A further carbon offset measure is that GreenGeeks works with One Tree Planted by planting one tree for every hosting service account subscribed.
Trees planted across the globe mitigate the effects of deforestation, climate change, and protect biodiversity.
Green Power Partner Recognition From The EPA
The United States Environmental Protection Agency has recognized GreenGeeks as a Green Power Partner since 2009.
The Green Power Partnership program was established to encourage organizations to choose to use green power to protect the environment.
Companies need to meet minimum green power usage standards to qualify for this partnership, and GreenGeeks does.
This adds credibility to the web hosting service provider's claims toward environmentally-friendly practices.
Energy-Efficient Infrastructure
Promising to put back into the environment after energy usage is just one way GreenGeeks strives to give back.
My research into the hosting company shows there is more to this, however, and from its very foundation, through its processes, to how it offers its services, GreenGeeks promises to be truly green.
Energy-efficient data servers: GreenGeeks' state-of-the-art centers offer superior performance but also use the latest generation processors from Intel which are power-efficient.
GreenGeeks states that it has invested in the highest quality hardware, which allows for a choice of the greenest equipment on the market.
Key Features to Look For In A Sustainable Web Hosting Provider
According to my research, if you're looking for web hosting services focused on green initiatives and plowing back into the environment, here are the most important features you should be looking for.
Environmental Certifications
Environmental certifications prove an organization adheres to criteria that actively benefit or contribute to environmental protection.
The International Organization For Standardization (SIO) sets out two groups of standards that are relevant here and for which a company can be certified:
ISO 14001 describes the environmental management systems (EMS) criteria, providing a framework for a hosting company to establish an effective EMS.
ISO 50001 sets out a framework for companies to develop a policy for efficient energy use, set targets to meet relative standards, measure the results, and continually improve EMS.
Having these certifications emphasizes a company's commitment to the green agenda.
Also, it provides credibility and transparency for clients who may be uncertain whether the service provider is doing what it says it is.
GreenGeeks doesn't currently have these certifications, but according to Patel from GreenGeeks, all the European data centers for GreenGeeks follow regulations set out by the EED, Climate Neutral Data Pact, and Green Deal.
Renewable Energy Usage
Environmentally-friendly practices are an essential factor to consider, with hydroelectricity, solar, or wind power as primary power sources considered the ultimate.
As Patel explained, the company's Canadian datacenter uses hydroelectricity as its primary energy source.
On-site renewable energy sources indicate that the service provider is dedicated to green practices and isn't simply all talk.
Carbon Offsetting
As my research highlighted, web providers and datacenters use large amounts of energy and contribute significantly to pollution, so one of the critical factors in choosing a provider is examining their role in reducing the environmental impact of their business.
Carbon offsetting projects and the return of renewable energy credits, such as GreenGeeks is committed to, are essential to undo some of the damage such businesses can cause.
Energy Efficiency
Since energy is essential to running a hosting company such as this, there has to be a focus on using energy-efficient hardware and equipment to minimize the power drain on the grid and the contribution to air and water pollution.
Whether it be high-efficiency cooling systems, cutting-edge processors that don't use excessive power from the grid, or supplementary systems that lessen the impact data centers have, this is key in choosing the right provider.
Additionally, server virtualization offers more efficient power usage and lessens the number of physical servers needed.
The use of virtualization software translates to less wasted processing power and lower cooling and maintenance costs.
Company Commitment – Leading By Example
Beyond presenting a list of eco-conscious achievements, GreenGeeks also promotes environmentally-beneficial practices from within.
According to Partner Relations Manager Mitch Keeler, the company has embraced remote work for most of its workforce, stating that reduced commuting yields environmental benefits and reduces the carbon footprint that would otherwise be massive if working from a large corporate office.
Greengeeks Hosting Plans And Features
Now that I've broken down how to identify green web hosting companies let me share GreenGeek's hosting plans and features with you.
Web Hosting Plans
GreenGeeks offers three main web hosting plan options (which also encompass WordPress hosting), each with the same commitment to giving back to the environment.
Each plan guarantees a 300% energy match and a tree planted for each subscription, and each is run through one of the environmentally friendly data centers GreenGeeks has optimized.
Packages include:
Lite: For small websites or blogs, generally for individuals or small businesses that need just one website. You get 50GB of web space, 50 email accounts, and multi-user access for $2,95 per month.
Pro: For growing businesses that need more resources, this package provides unlimited websites, email accounts, as well as unlimited storage space plus a Free SSL certificate. Its costs just $2 more per month than the basic plan.
Premium: For small businesses or online stores, this package is priced at $8.95 per month and also provides unlimited websites, unlimited storage, and email, but builds on the Pro package by adding a dedicated IP address, Free SSL certificate (Alpha SSL), and Object Caching
With most GreenGeeks packages they offer a free domain name (for 1 year) plus a 'green certification badge' to identify the client's website as eco-friendly.
These green tags promote environmentally conscious practices.
VPS Hosting
Virtual Private Server hosting, or VPS hosting, uses virtualization technology to share a web server amongst numerous users.
This is a more energy-efficient way of managing an array of servers, and it cuts down on the power used and tech needed to cool and maintain physical servers.
GreenGeeks offers three fully managed, 300% green VPS hosting plans, each resulting in one tree planted when signing up:
2GB Ram plan for $39.95 monthly, with 50 GB SSD disk space and 4 vCPU
4GB Ram plan at $59.95 that provides 75 GB of SSD space
8GB Ram plan priced at $109.95 monthly with 6 vCPU and 150 GB of SSD space.
Reseller Hosting
As a green web hosting provider, GreenGeeks also offers Reseller Hosting options, which sees them passing on their eco-friendly credentials to clients who want to purchase web hosting space, hosting services, and bandwidth to resell or host multiple websites.
All three Reseller Hosting plans with GreenGeeks guarantee the one tree planted and triple energy return to the grid and provide the reseller with an eco-conscious branding opportunity. The plans include the following:
RH-25: 60GB SSD disk space, 600 GB transfer, and 25 cPanel accounts for $19.95
RH-50: 80 GB SSD disk space, 800 GB transfer, and 50 cPanel accounts at $24.95
RH-80: 160 GB SSD disk space, 1600 GB transfer, and 80 cPanel accounts for $34,95
WordPress Hosting
GreenGeeks also provides a high-performance and secure platform for WordPress hosting. The plans offer rapid, safe, and environmentally friendly hosting, the company's 300% green energy match guarantee, and a tree planted when you sign up.
Other benefits include free green themes and plugin suggestions that promote environmentally conscious practices.
These WordPress hosting plans are the same as the basic shared hosting plans I outlined above.
Performance And Uptime With A Green Focus
One of the main selling points for GreenGeeks is its ability to provide high-quality services without sacrificing the eco-friendly promise.
Data Center Locations
Using various locations for data centers proves helpful not just for customers from across the world but also as many of these locations are in countries supportive of environmentally-friendly practices.
The benefits of having multiple eco-friendly data centers include faster local page loads, improved SEO rankings, and non-peak-hour maintenance.
Speed And Performance Optimization
Of course, server performance is one of the most important things clients look for in hosting providers.
Keeler lists it as one of the three most essential features clients should look for and is confident that GreenGeeks meets this need.
Since the company prioritizes it, Keeler feels GreenGeeks is one up on other sustainable web hosting providers.
SSD for lower energy consumption
LiteSpeed web server tech with reduced power usage
PowerCacher caching solution for efficient resource utilization
Free Domain Name (Depending on current offers)
Customer Support And Eco-Friendly Resources
With a 99.9% uptime guarantee, GreenGeeks support promises to always be there for its clients.
But barring the services provided, GreenGeeks also prides itself on its customer support team and sharing eco-friendly principles.
Not only were representatives of GreenGeeks eager to discuss their initiatives and the driving force behind the company with me, but their responses underscored the following:
Support Channels
GreenGeeks provides various means of customer support, from round-the-clock live chats on their website to telephonic support.
There is also a host of information on their website and related blog that shares knowledge and guidance for others to pass on the eco-friendly torch.
Community And Supporting Green Initiatives
There is also something to be said about the culture GreenGeeks promotes through its blog, tutorial videos, social media presence, and general engagement with environmental topics.
Their blog is packed with tips for best practices in the industry regarding going green.
The GreenGeeks blog is packed with tips for best practices in the industry when it comes to going green, and there is searchable content on relevant topics such as the responsible disposal of e-waste.
Other green initiatives worth noting include regular, high-quality webinars that are free and contribute to successful business practices as well as hosting and building websites without compromising the environment.
Price And Billing With A Green Perspective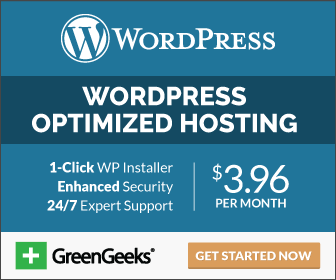 Pricing Structure
As I've listed under the available hosting and services packages, GreenGeeks offers various plans and options that cover a broad spectrum, including a free domain on most plans.
On average, these plans are slightly more expensive than core competitors like Hostinger and Bluehost.
Both rivals mentioned above also provide cheaper renewal terms and have introductory budget plans for new customers.
However, to GreenGeeks' credit, their pricing structure and renewal costs are transparent and clearly stipulate the environmental initiatives that benefit from choosing the company.
30-Day Money-Back Guarantee
A 30-day money-back guarantee is in place that allows free cancellation within the first 30 days of account activation should clients become unhappy with the services rendered.
Considering GreenGeeks is committed to planting a tree for every hosting account subscription, it would be essential to know that the company retains this commitment, even if cancellation is affected.
Pros And Cons Of Greengeeks As A Sustainable Web Hosting Provider
As a summary of GreenGeeks web hosting, I've listed the benefits and advantages of signing up for ease of reference here:
Pros
Strong commitment to being eco-friendly, with traceable practices to back this up
Knowledgeable customer support team with an emphasis on best environmental practices
Feature-rich hosting plans (Including WordPress hosting) that are beneficial to sustainability (all plans contribute to the green initiative)
Reliable uptime and performance while being environmentally conscious
Webinars, blogs, and tutorials are freely available to support green practices
Recognition and eco-friendly branding included on signing up
Regardless of whether you sign up, the company contributes to conservation efforts
Free domain name for the first year (package dependent)
Cons
No official certifications for energy management systems from ISO
There are limited options for Windows hosting
GreenGeeks' pricing is slightly higher than its competitors due to the sustainability factor, which increases running costs.
GreenGeeks vs Bluehost
For this GreenGeeks review, I decided to compare with one of the industry's key players – Bluehost to see who is the best choice, especially in terms of eco-friendliness.
Keeler states that much work has been put into delivering strong server performance based on client needs across various data centers, all while upholding the eco-friendly initiative.
Let's compare these rivals in terms of efforts made to be sustainable:
GreenGeeks
Renewable energy is used to power some of its data centers (hydroelectricity)
Small carbon footprint due to fully remote working conditions
All services offered are green-focused and commit to plowing back into the environment
Has officially partnered with various eco-friendly organizations
Returns triple the energy consumed back into the grid
Uses leading-edge technology and servers to minimize the impact on the environment
Listed on various forums as the best Green Web Hosting provider
Bluehost
Has made some efforts to reduce carbon footprint but is not actively following positive environmental practices.
No partnerships or commitments to environmental organizations or NGOs
Makes no claims to support sustainable practices or use renewable energy sources.
Clearly, the GreenGeeks foundation is an eco-conscious provision of services, and almost all aspects of the company contribute positively.
While other companies may offer green initiatives on the side or appease clients by partnering with environmental agencies, the GreenGeeks identity is centered on this fact.
Final Thoughts
I hope you've found this GreenGeeks review inciteful, I think you'll agree that GreenGeeks have developed a reputation for being one of the leading green hosting providers, including WordPress hosting.
By offering a 300% energy match, efficient infrastructure, using renewable energy, and partnering with various environmental causes, this is a company that doesn't just pay lip service to offset its carbon footprint.
And as Patel notes, GreenGeeks provides the best possible web hosting experience by ticking the boxes for fast page loads, security, and support while being environmentally friendly.
So while it may cost a little more than the main rivals, there is good reason for this, and customers can sign up without guilt if being environmentally conscious is a priority.